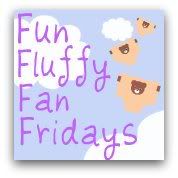 Fun Fluffy Non-Facebook Fridays is up!!! The first person to answer correctly leaving their response below wins FREE AD SPACE on my blog or 10 bonus entries into the Mother's Day Cloth Diaper Giveaway! The next 4 people to get it correctly will get 10 extra entries as well!! Ready...Set......Go...............
Here is the question....At Baby Babu, what is the specific name of this diaper print?
Leave Your Comments Below....