When I first started cloth diapering, I wish someone had told me about how to get diapers for very cheap!! As I have been around the cloth diapering world for a little longer I have discovered SECONDS SALES!!! Boy are these great!
Second sales offer diapers or accessories that have minor defects created during the manufacturing process. Often these defects are very minor and you can't even notice. For instance, I bought some covers that had leg elastics that were made a little too tight, or coloring that was just a little off.
In this post, I hope to compile a list of manufacturers that offer these "second sales" on a regular basis. Please note that these sales come and go, so some of the links may not be valid depending if there is a current sale or not.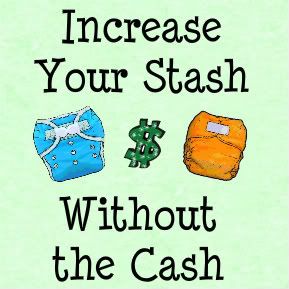 Do you have any favorite second sales? Let me know and I will add them to my list!