Did you know, that by law, Companies are not required to list the chemicals found in their laundry or cleaning products? How scary is that? In looking for other alternatives to your typical laundry detergents, I was on a mission to find one that had as few chemicals as possible, but would leave my diapers smelling clean and looking fresh (can diapers look fresh? - Yes)! There has been so much buzz around the Cloth Diapering World about this awesome stuff called generationMe Laundry Detergent! I read a couple of reviews and was dying to try it! I contacted Meg, the owner of Generation Me, and she agreed to supply me with a sample of her wonderful detergent!
Before I get into the dirty clean details, I want to give you a little background on how Meg got started with her line of eco-friendly products.
*ALERT*
Great Story
After Meg lost her sister, and best friend at the young age of 42 to lung cancer in 2009, she decided to put her efforts and energy into something that would not only help her cope with the loss of her sister, but would also help to make a positive impact on the environment and her own family! She started to devote her time to coming up with solutions to all of the potentially dangerous chemicals that surrounded her and her family. You know...the chemicals that we don't normally think about lurking in soaps, lotions, detergents, etc.
Through some wonderful experiments and creativity, Meg came up with some great answers to those "yucky" chemical filled products! She makes all of her own detergents, soaps, shampoo's, and even cleaning products!
Soon after, generationMe was born!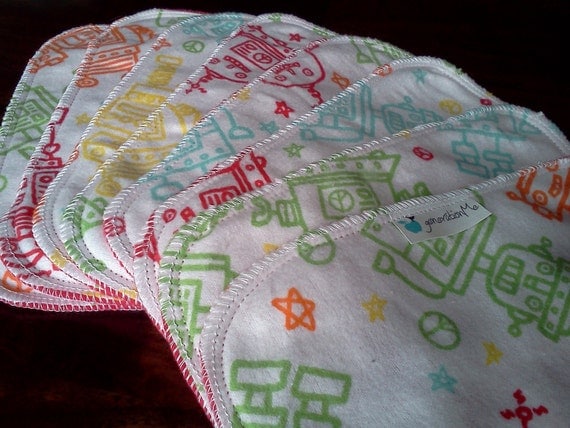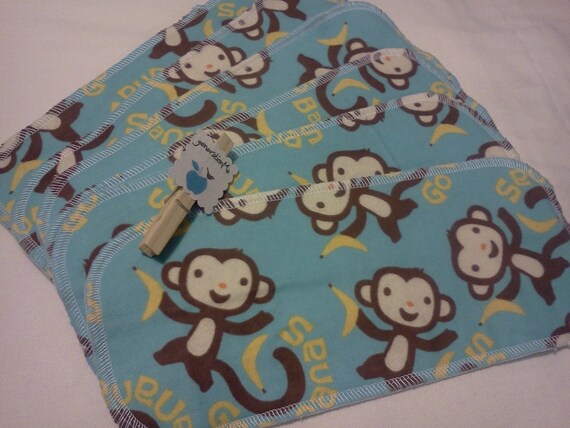 Currently her line includes:
Reusable Snack Bags, Napkins, Paper Towels, Produce Bags,

Scented Dryer Packs

Reusable Swiffer and Mop Pads
And For You Cloth Diaper Addicts:
Wetbags - all shapes and sizes

Cloth Wipes - tons of cute prints

Laundry Detergent - of course cloth diaper safe

Doubler/Soaker Inserts for diapers
Ingredients in Laundry Detergent:
Castille Soap -

Soil Remover, made from vegetable oils

Oxidizing Agent -

Natures bleach, breaks down to water, oxygen and soda ash

Baking Soda -

Odor remover

Citric Acid -

Water Softener
IT DOES NOT CONTAIN:


Fragrances, Borax, Phenols, Sulfates, Phosphates, or Sodium Lauryl.
Plus, if you want you can get a scent of essential oil added into your order at no extra charge! Here are the scents to pick from:
Eucalyptus,
Lavender,
Cedarwood,
Lemon,
Clary Sage,
Lime Peel,
Peppermint and
Tea Tree. Gotta love a freebie:-)
My Thoughts:
I really liked this laundry detergent! I loved the fact that it did not have Borax in it. I loved the scent that it gave my diapers after they were washed and dried..or should I say lack of scent!
I also like that this can be used for your cloth diapers or clothing and can be used as a soak or for a regular wash.
The customer service is outstanding as well. Every time I e-mailed Meg, she got back to me that same day! Customer Service goes a long way in my book on my blog!
You can get your own bag of generationMe Laundry Detergent (64 loads) for only $12.50 or you can snag some a package of (8) Cloth Wipes for only $8.00.
Be sure to check out Meg's store and follow her on Facebook!