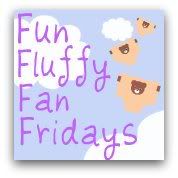 Fun Fluffy Non-Facebook Fridays is up!!! The first person to answer correctly leaving their response below wins FREE AD SPACE on my blog or 10 bonus entries into the Mother's Day Cloth Diaper Giveaway!
Here is the question....
At

Thinking-About-Cloth Diapers (One of my sponsors for the Mother's Day Cloth Diaper Event), what item are they currently giving away on their Facebook page? Please be specific with the name of the item.
HINT: There is a picture of it on their site!
Leave Your Comments Below....