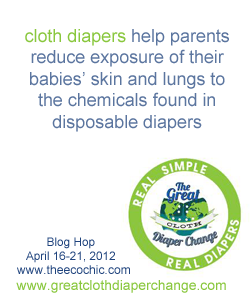 Do you love the idea of full time or part time Cloth Diapering your little one, but are struggling to make the switch because of daycare? Are you scared of what the daycare worker might think or that they will say "No"?
Even though I have not personally had to deal with cloth diapers and daycare, I know a few people that have. I am here to encourage you and say..."what do you have to lose?" If anything, approaching a daycare about cloth diapers is a great way to advocate and educate! In addition, you will have opened up new doors of curiosity that will start spreading like wildfire to
other moms and dads who might see your little one in their cute diapers!
That is how
Audrey
the owner of
Buttercup Baby
actually started cloth diapering!
She had worked in an infant daycare for many years and was exposed to parents who inquired if the daycare she worked at took cloth diapers. Audrey became curious about Cloth Diapering and then started it with her daughter. Now look where she is...she has her own online store!!
I wanted to put together a few tips to help you advocate and approach the subject of Cloth Diapers in you local daycares!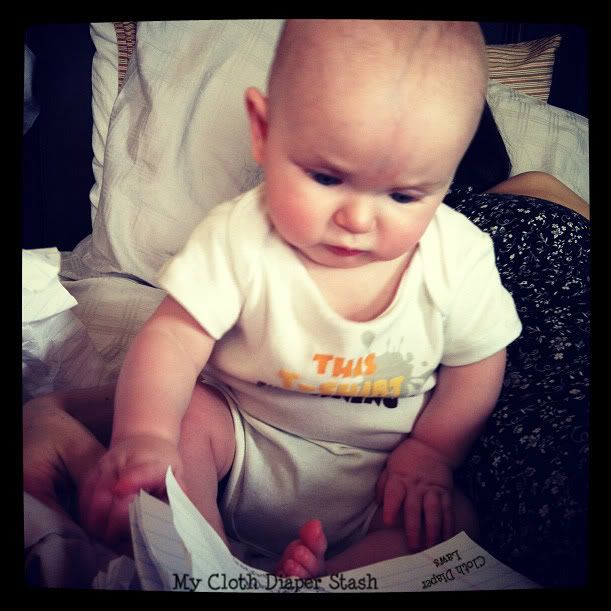 Do Your Research.
Before you go in "like a bat outta hell" trying to prove cloth diapering point, have your facts straight. Know you own state's laws and guidelines in regards to cloth diapering in daycares.
Ask the daycare if there is a current policy in effect for cloth diapers, and if there is a policy, read it through and ask questions. Be prepared. Play devil's advocate with yourself...or have someone else play with you. Run through the potential "what if " questions you might get:
It it sanitary to use cloth diapers?

What do I do with the diapers when they are soiled?

What if I put the diaper on wrong?

It is too messy.
Don't Be Pushy, Be Persuasive.
Do not try and force your opinions or beliefs on the daycare (I know you are passionate about your cloth). Have an open mind and try not to be defensive. Not all daycares will go for Cloth Diapering. That is the truth. But many home-based and smaller independent daycares may be open to the idea. It is best to make helpful suggestions instead of demands. Try to work with the daycare and see if they would like to do a trial period. Here are a few phrases that might come in handy.
"I would love to show you how my cloth diapers work."

"I was wondering if you would be open to learning about how I use my cloth diapers."

"I would really like to show you how easy cloth diapering can be."

"I would prefer to use cloth diapers because...(list benefits - this may intrigue them)"
Make it Easy for Them.
Yeah, they are on board! What do you do next? Provide the Daycare with everything they will need to cloth diaper your child. This includes patience, as it is a learning process.
Your most User Friendly Diapers (Pockets, AIO, and AI2 tend to be the easiest to use)

Aplix tends to be easier to use than snaps

Large Wetbag for all the soiled diapers

Cloth Diaper Safe Rash Ointment

A typed up list of any questions or reminders you may want to share

Show the Daycare how the diapers work, answer any questions for them
Actions Speak Louder than Words.
Once you have started cloth diapering in daycare, you never know what other mom's, dad's, or daycare workers may be interested in your cloth diapers! You may have many converts on your hands! Many people are not educated about "modern day cloth diapers," but if they are exposed to them and given the opportunity, they may make the switch! Be ready for lots of comments, questions, and curious stares:-)
Not sure if there are any daycares in your area that Cloth Diaper? Check out this extensive list that was put together by the Real Diaper Association and the Real Diaper Industry Association! If you currently use cloth diapers in daycare, and your provider is not on the list, it would be awesome if you could add them in as a resource for others!
What are your experiences with Cloth Diapers and Daycares?

Do you have any other tips that would be helpful for those in daycares or thinking about approaching a daycare about cloth diapers?